---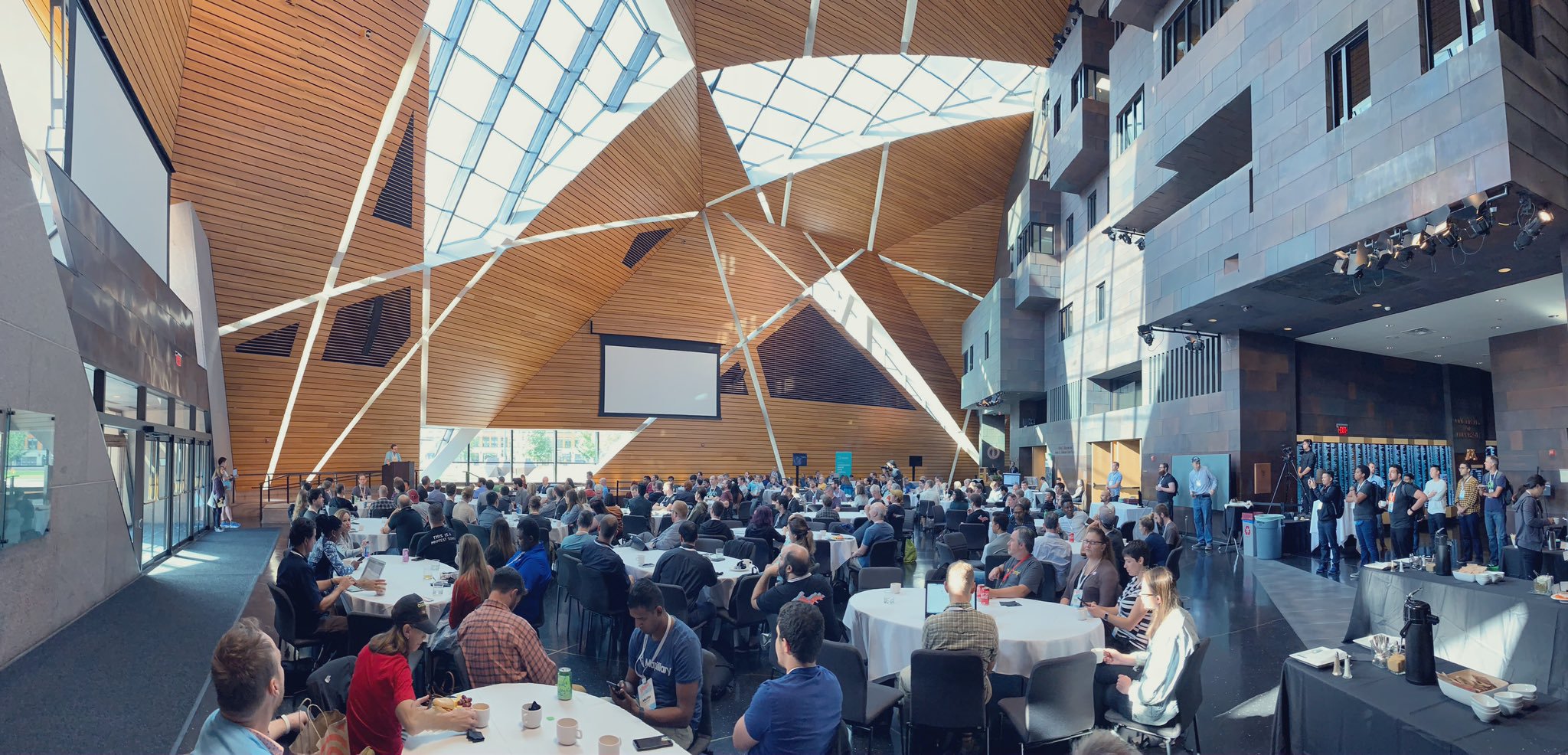 ---
Greetings from the State of the Map US 2019! This year's conference comes from the Twin Cities, on the campus of the University of Minnesota. I was stoked to have 2 presentations this year - the first, a talk on the history of imports in Hampton Roads, the other, a beginner workshop entitled Bring Your Own Infinity Gauntlet.
Hampton Roads - A Million (or so) Buildings Later
This talk walked attendees through a series of imports i've done for the Hampton Roads region. The highlight of the talk are a series of maps that feature a statistic of the imported features.
---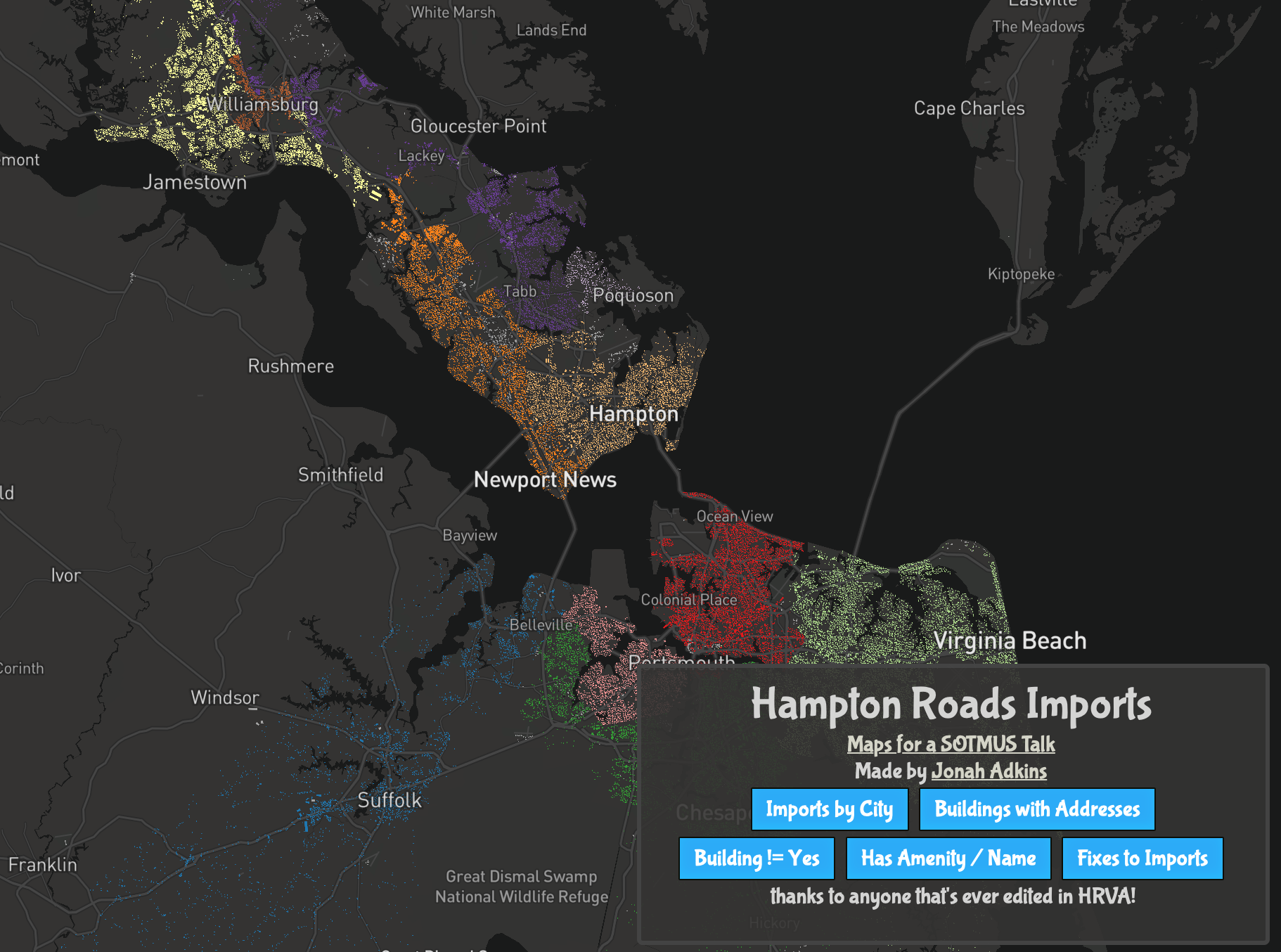 ---
Slides from the talk are available at:https://www.jonahadkins.com/slides/sotmus-2019-hrva/#0
And the interactive map is available at:https://www.jonahadkins.com/hrva.html
Watch the talk!
---
---
Build Your Own Infinity Gauntlet
---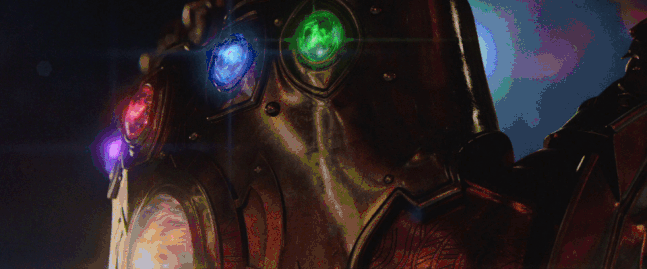 ---
This workshop was focused on the beginner, and is pretty much a world tour of my safari bookmarks. Based on some feedback from last year's conference, attendees would welcome some beginner focused content. The workshop uses the infinity gauntlet as an analogy for creating an awesome list of OSM tools to use on a regular basis. I broke down the following 6 categories of OSM tools:
Editors
---
Extracts
---
Query
---
Tags
---
User Tools
---
Other Utilities
---
Got questions or comments? Feel free to email me or hit me up on twitter.