This year marks the 3rd annual newport news one city marathon. Ever since the first one was announced, I've wanted to map it out. I Actually started this project before last years race, but could never find the right vibe. I re-started it several times over the last 6 months but never really got "Started".

Various Stages of this Map
As the signs for the race began to crop up around the streets here, I began to finally form a mental map of what I wanted to do. I went through many color and style iterations before settling on a simple two-color print. And I really fell in love with these colors.
The background contains roads, water, buildings, parks, and boundaries, and a slight layer of hillshade elevation. Finishing off the background are location names familiar to the local crowd. The marathon route and stops are almost neon with the same effect for the title and simple route elevation graph.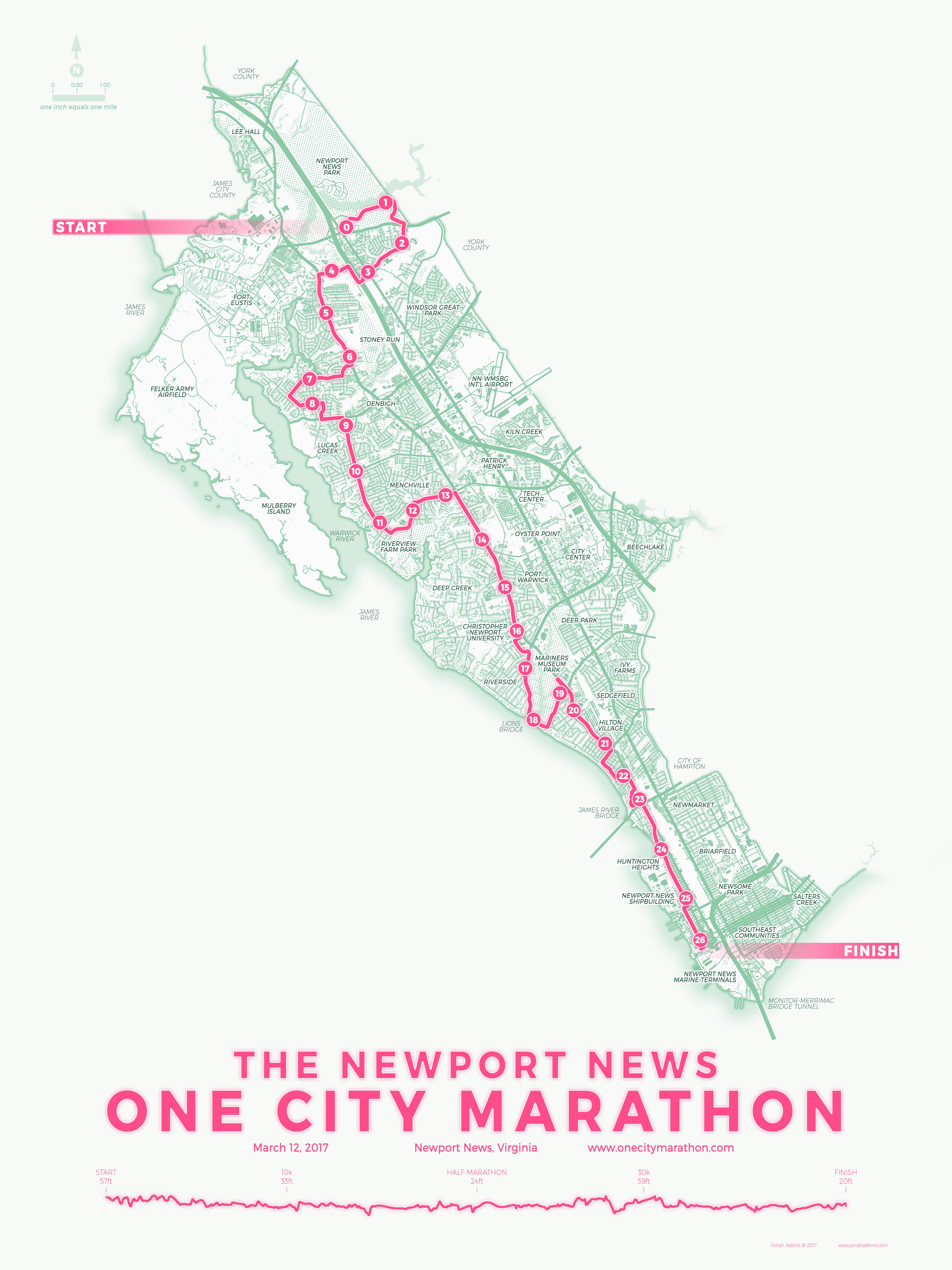 As a daily runner, I'm used to the marathon distance, just not all at once :)
Maybe next year.
special thanks to Gretchen & Matt for proofing / reviewing