---
Just in case you needed to see my big dumb face, be sure to check out the 5th edition of the Atlas of Design. The latest volume is out now and features tons lovely maps from some of the worlds best cartographers. While my map submission didnt make the cut, I was humbled to be asked to contribute WORDS to the forward. The prompt was:
How does technology affect your work and design process? How has technology changed your design process over time How does it affect the way you think about your work in terms of aesthetics or achieving results?
---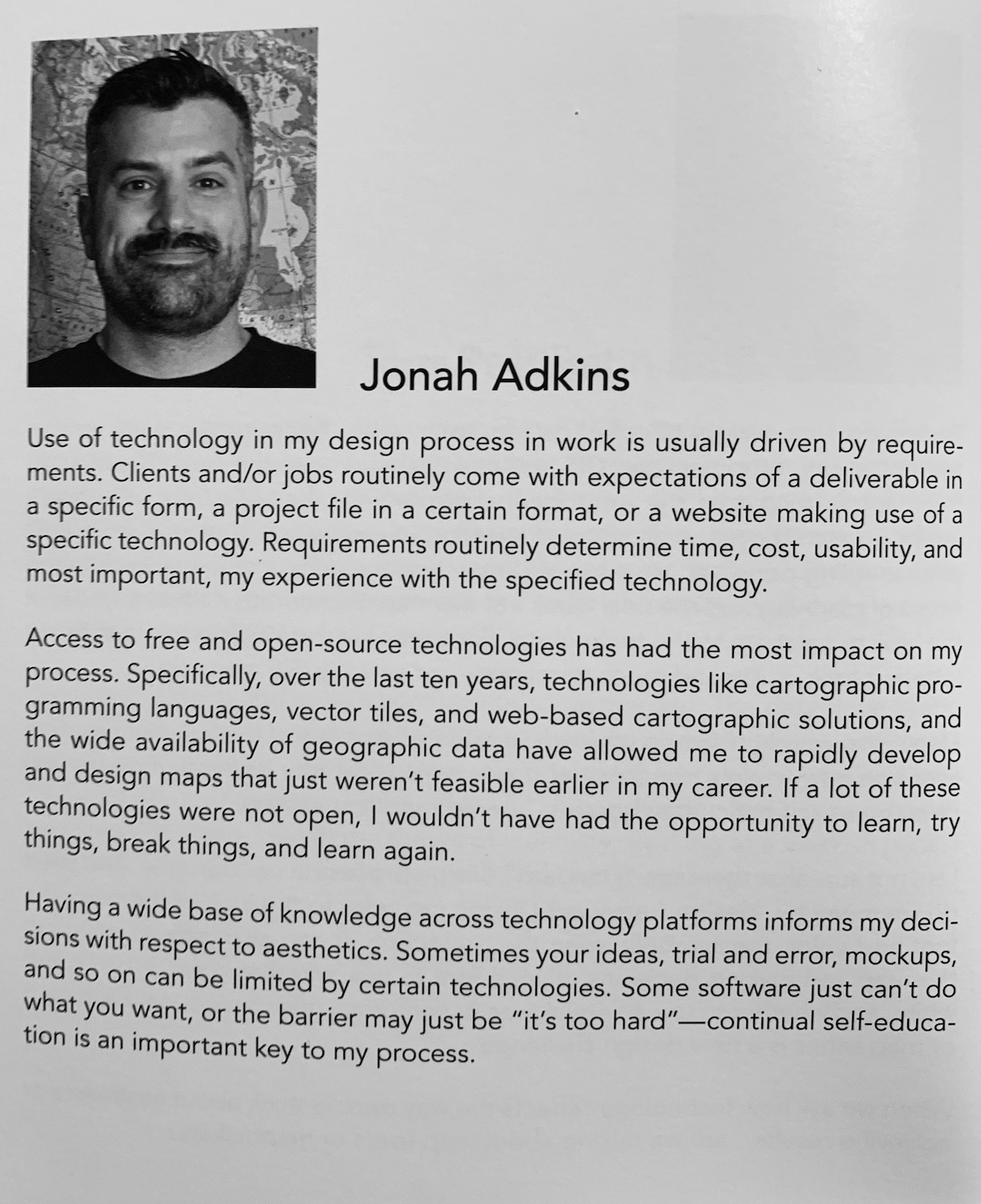 ---
Big thanks to the Atlas of Design staff! Very thankful for the opportunity to contribute.
---
Got questions or comments? Feel free to email me or hit me up on twitter.