This random book came up in my marketplace search for baseball cards late one night. It most definitely was one of the middle school book fair products. Felt wrong not to share with the world.
---
Definitely wouldn't be the successful cartographer I am today without the Slam & Jam Map Skills I learned from Shaquille O'Neal and Slam & Jam All Star Map Team!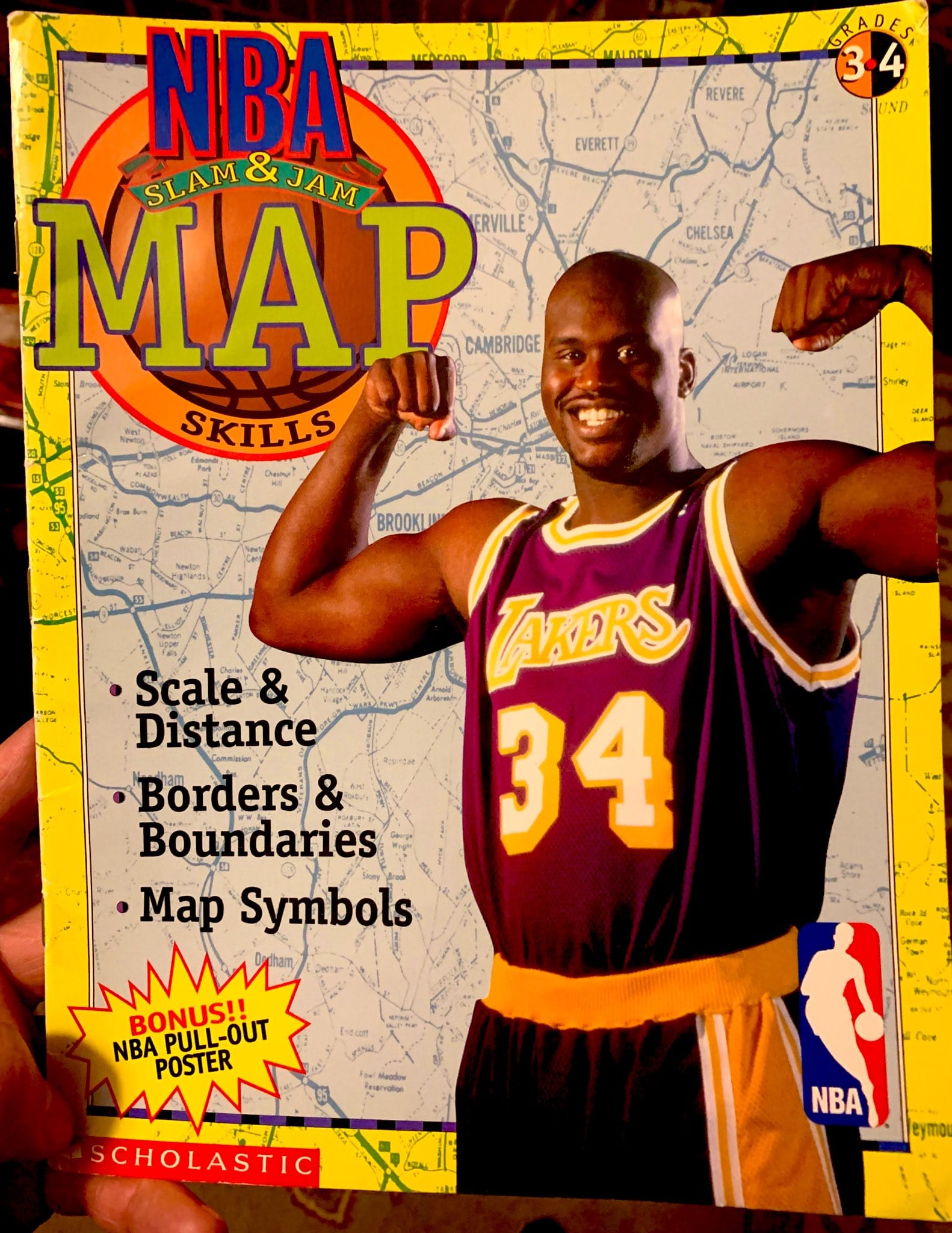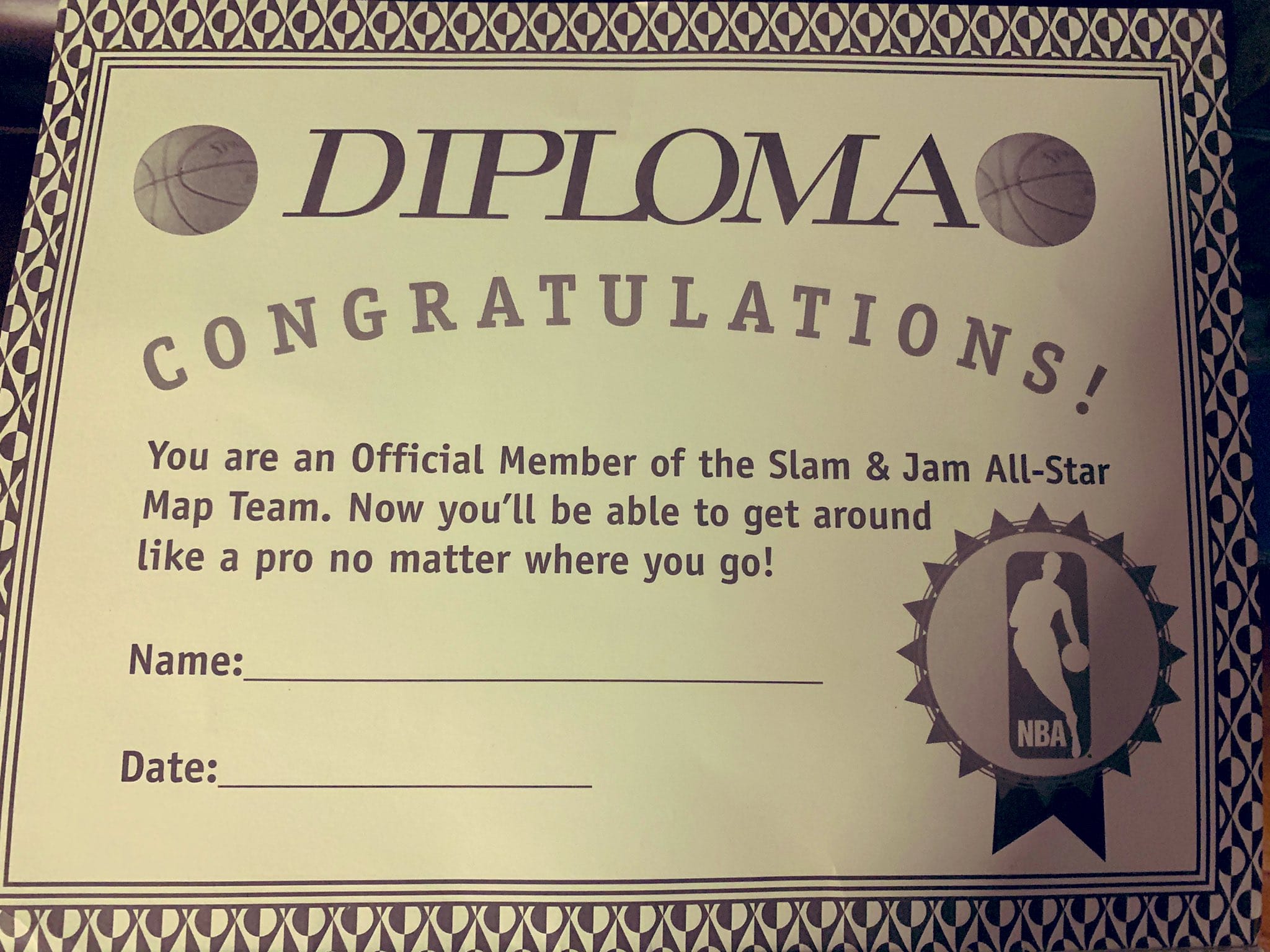 ---
… like this hot tip about symbols from Rik Smits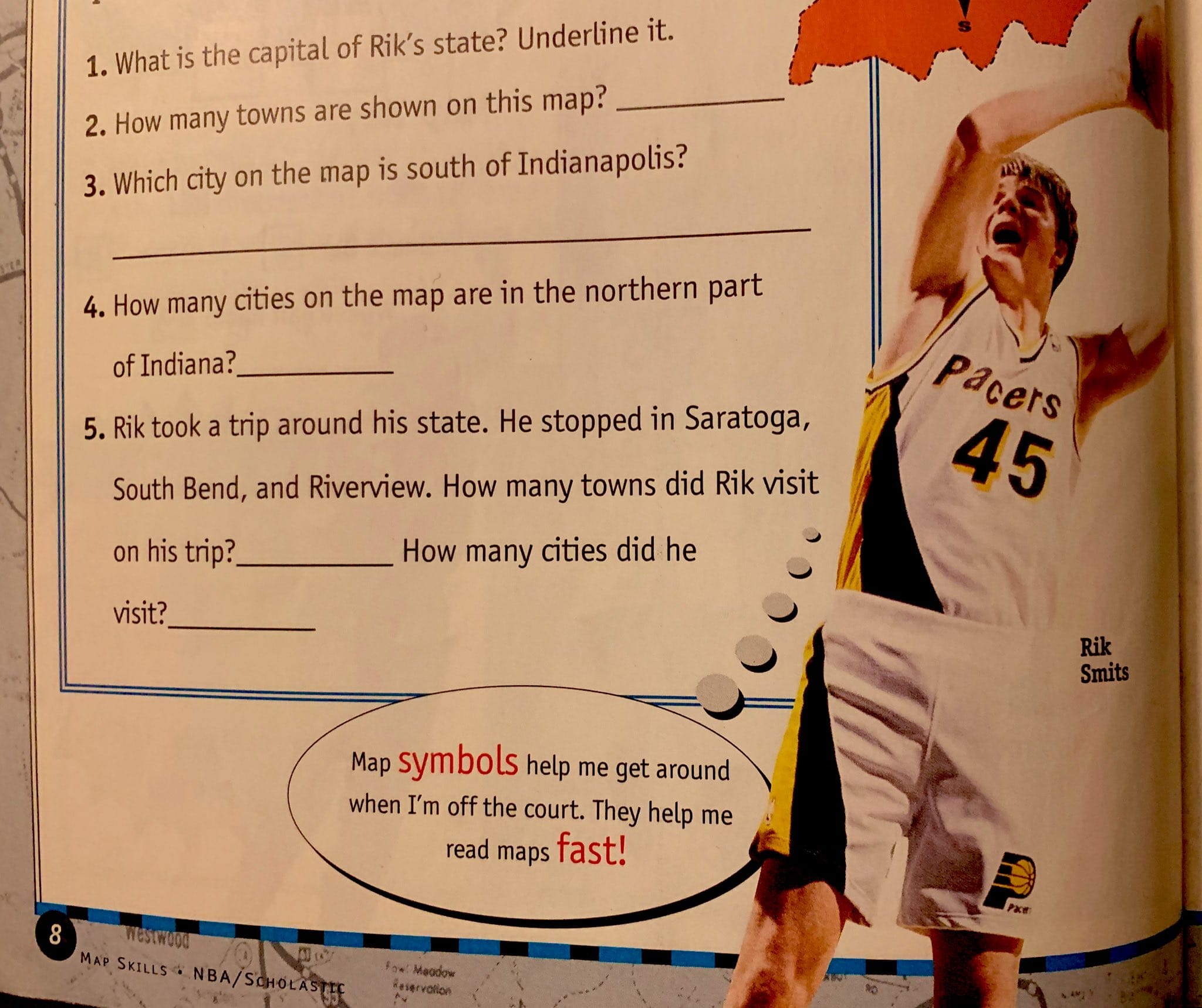 ---
---
..or how I know Michigan is pretty cool because of Grant Hill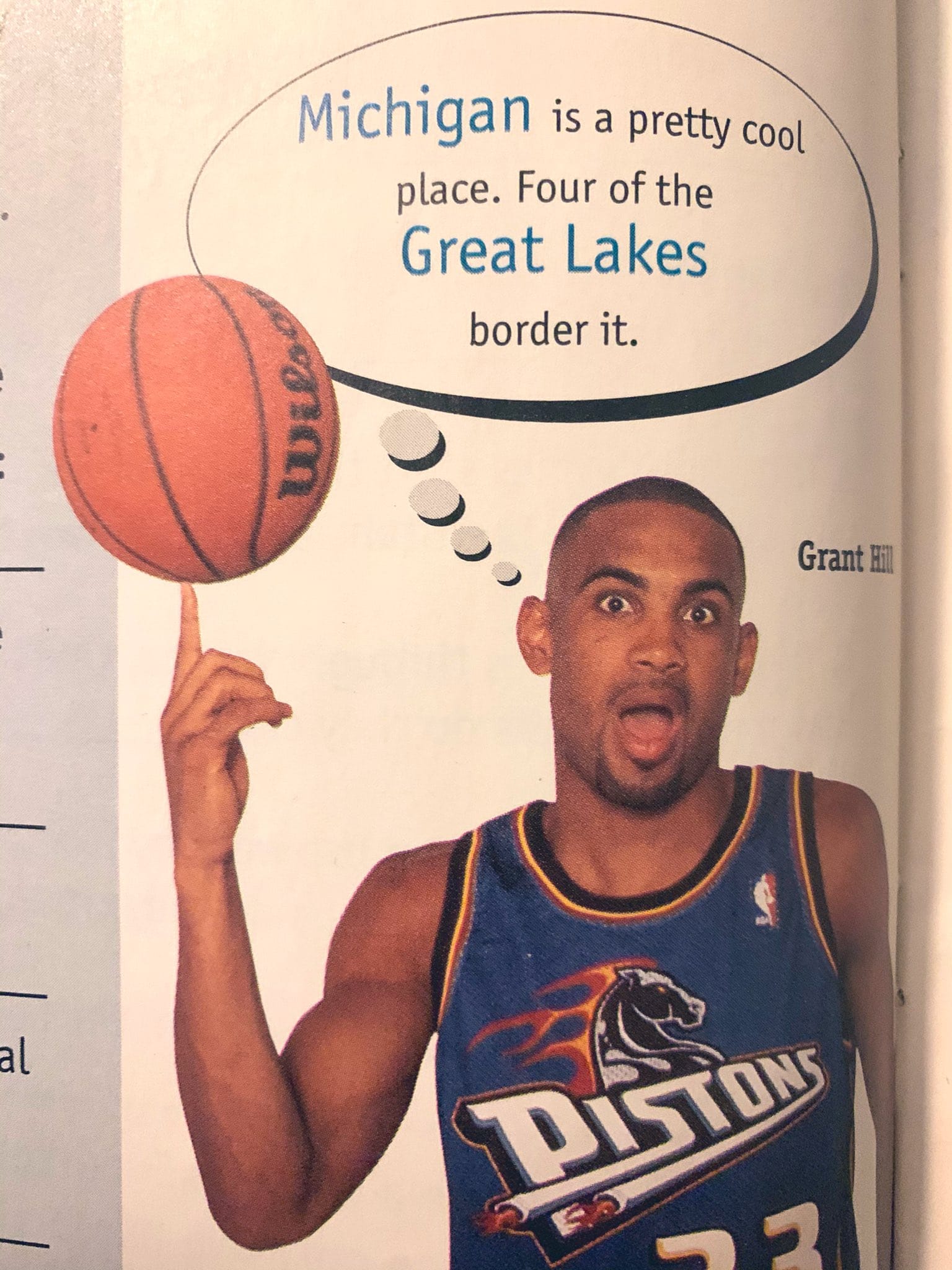 ---
---
…or this navigation lesson from Joe Smith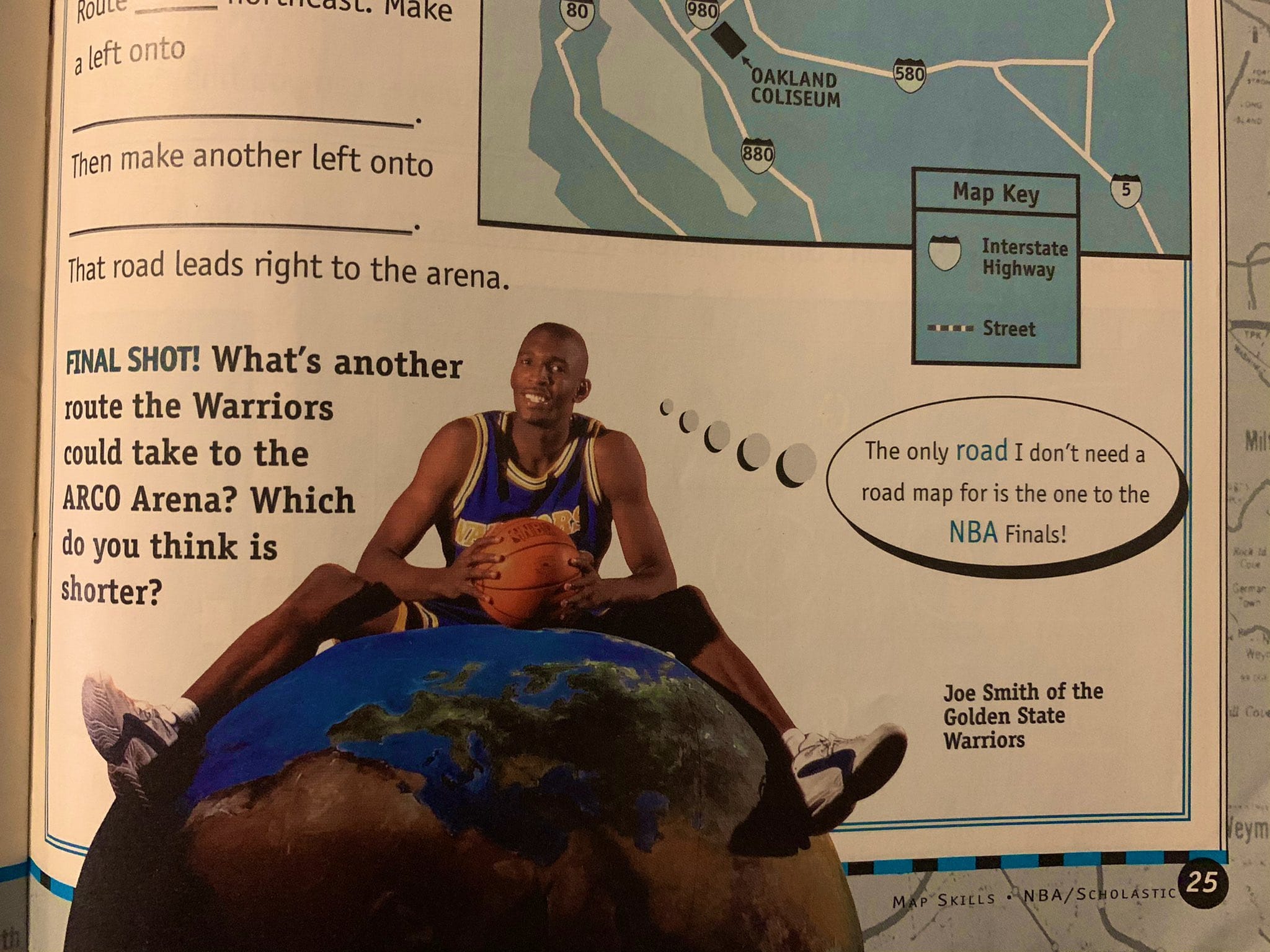 ---
---
…and the mailman Karl Malone delivering on why maps are GREAT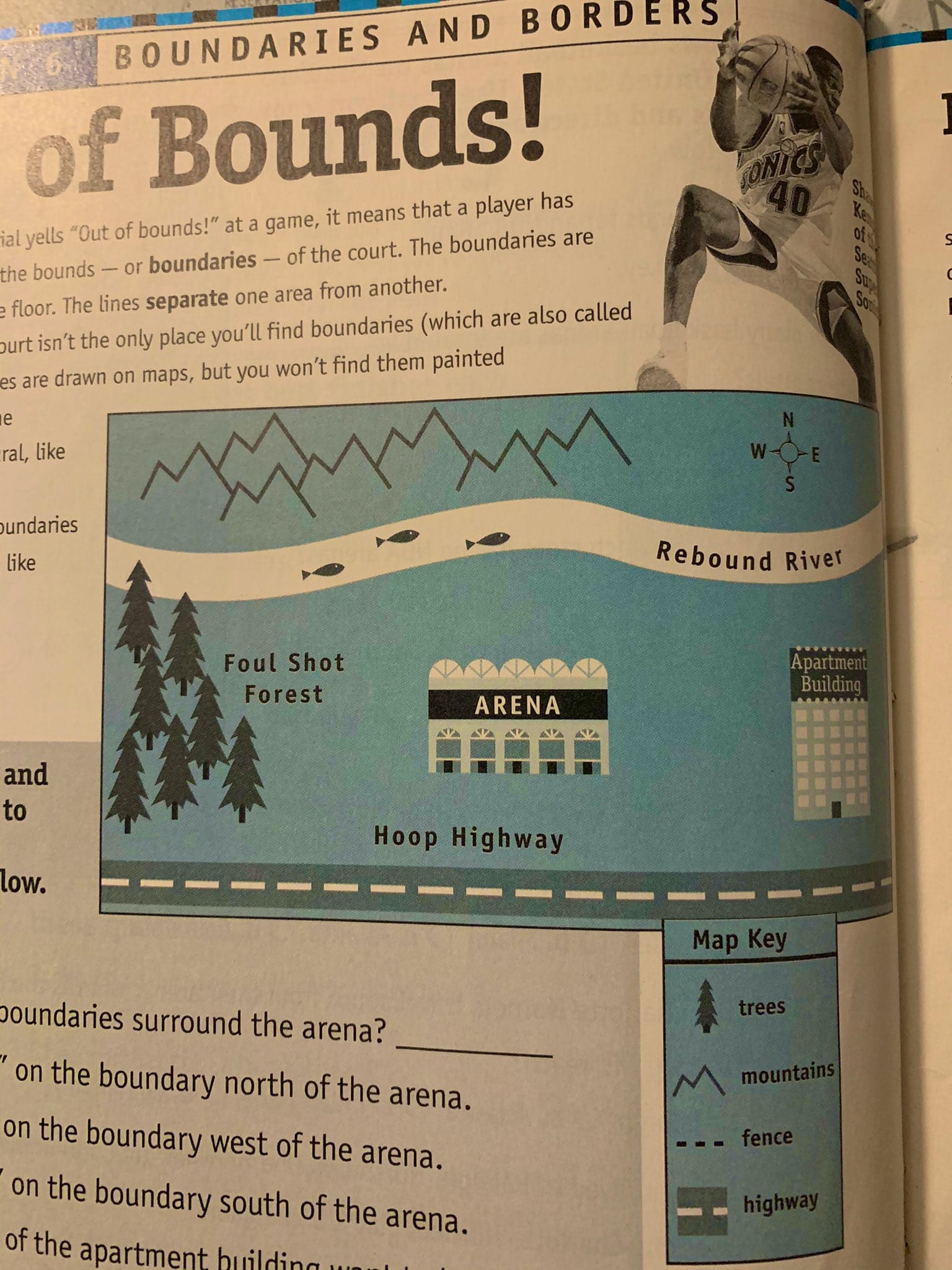 ---
---
.and for Extra Credit, landmarks like Rebound River, near the Foul Shot Forest by the Hoop Highway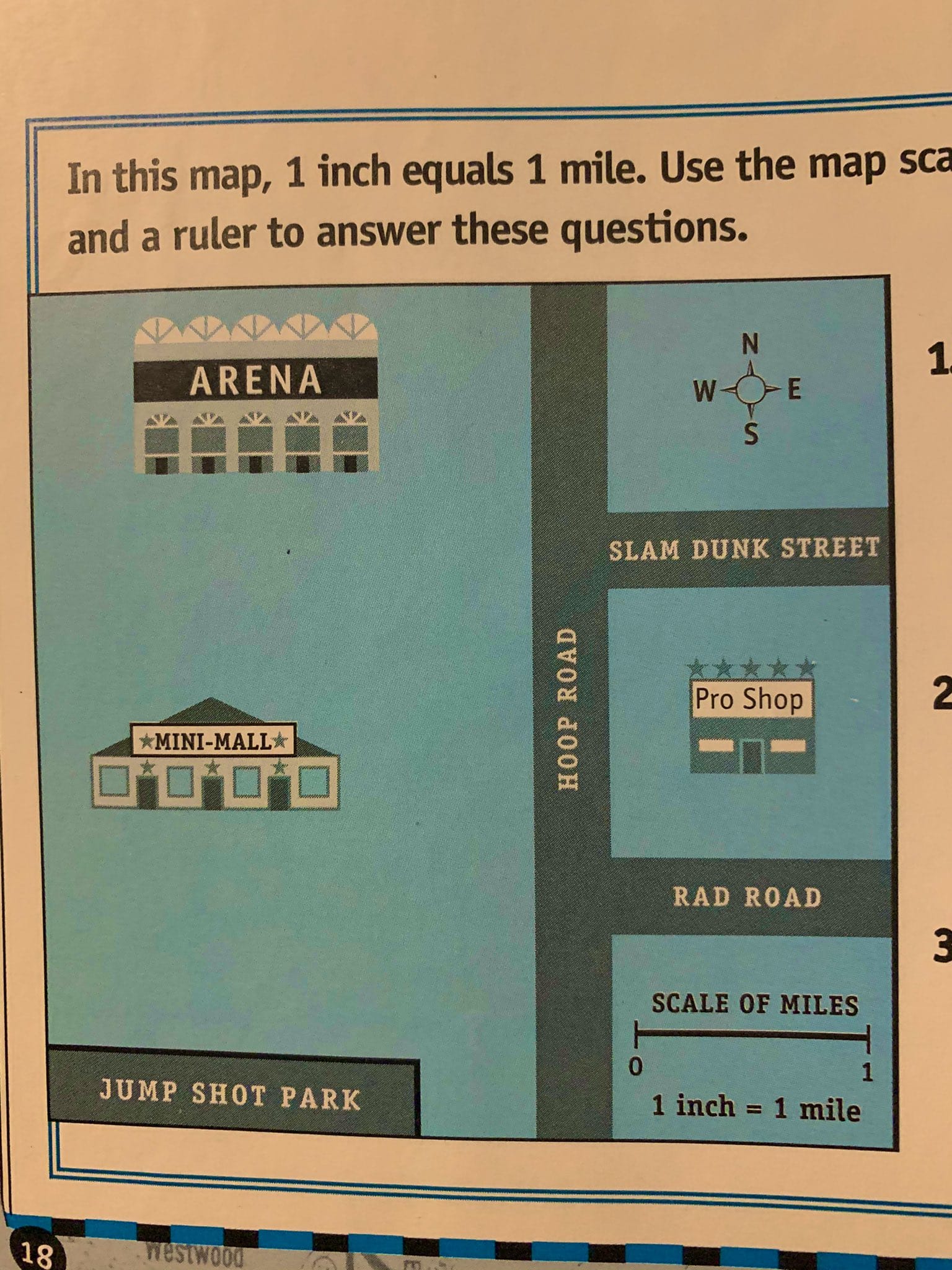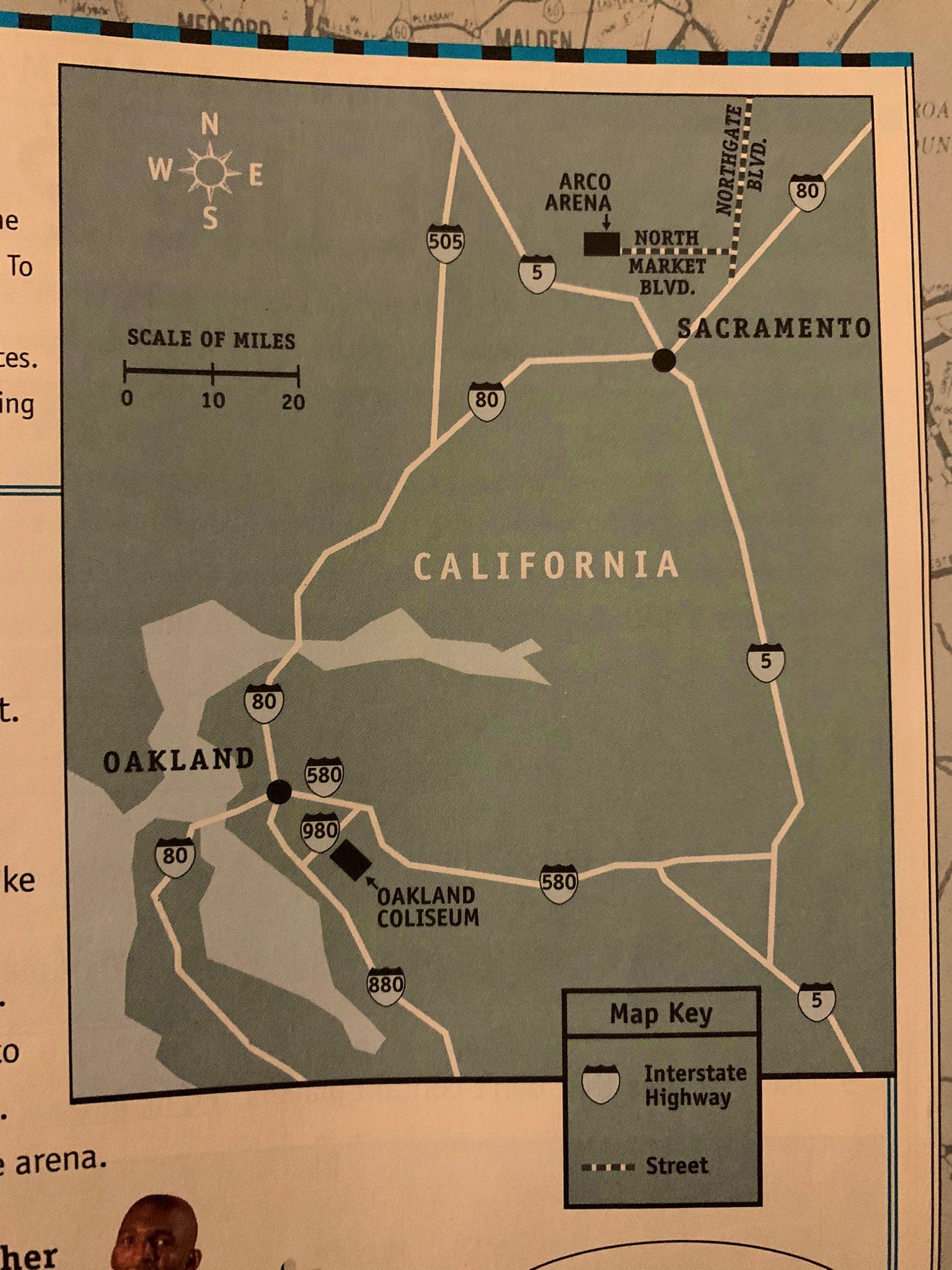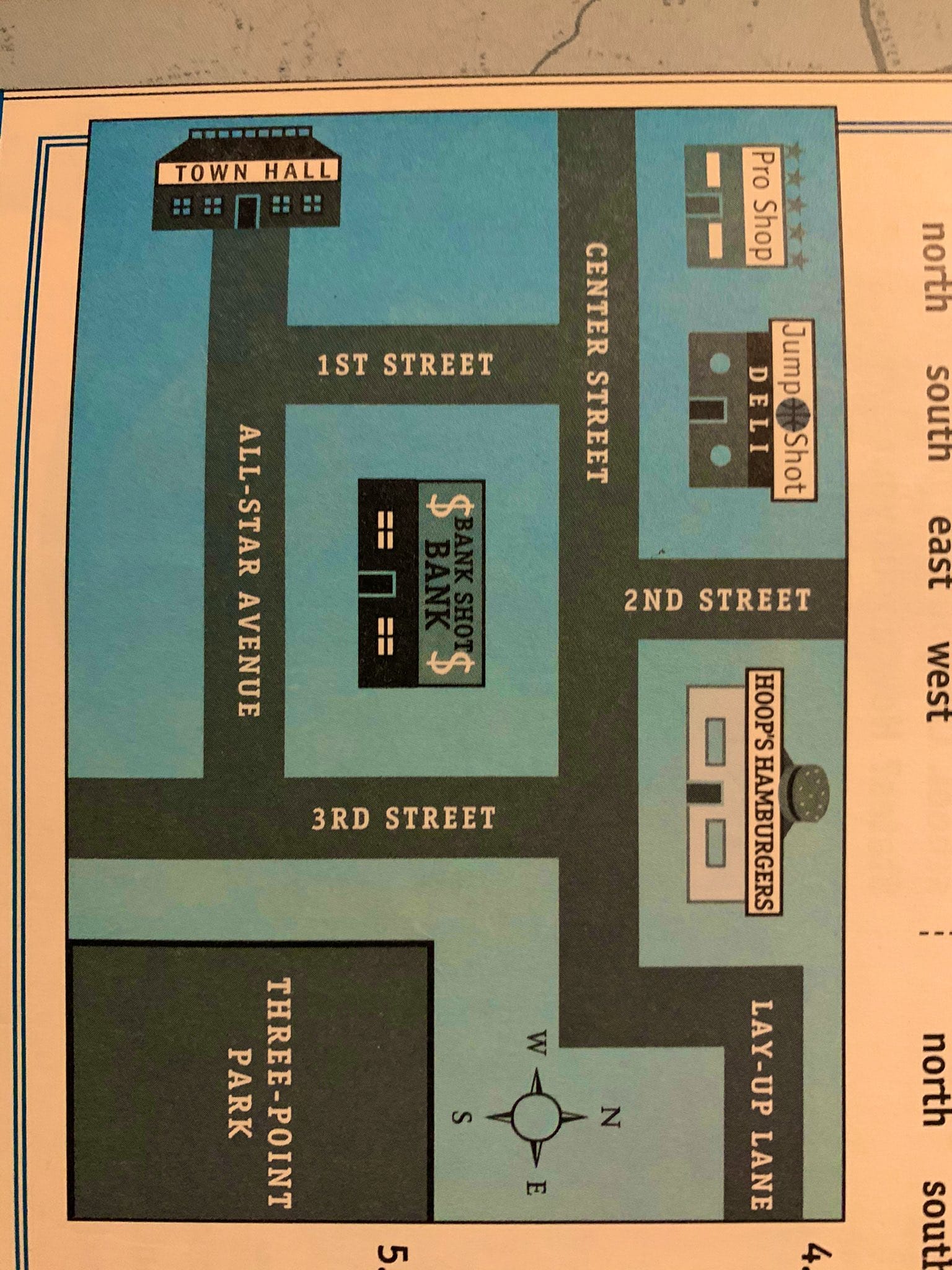 ---
---
Got questions or comments? Feel free to email me or hit me up on twitter.